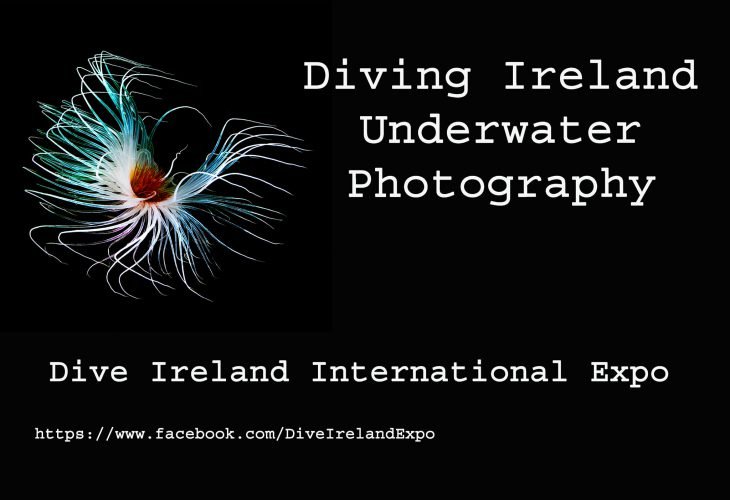 Dive Ireland Underwater Photographers Facebook Exhibition for 2022 Dive Ireland Show
Announcing the ninth Annual Underwater Photographers Facebook Exhibition for 2022 Dive Ireland.
The Dive Ireland event is on 5th & 6th March in the Radisson Blu Hotel, Limerick.
This year we will again accept about 100 photographs from members for exhibition at Dive Ireland 2022. We would like each photographer to contribute 3 or 4 pictures to give people an idea of what you do.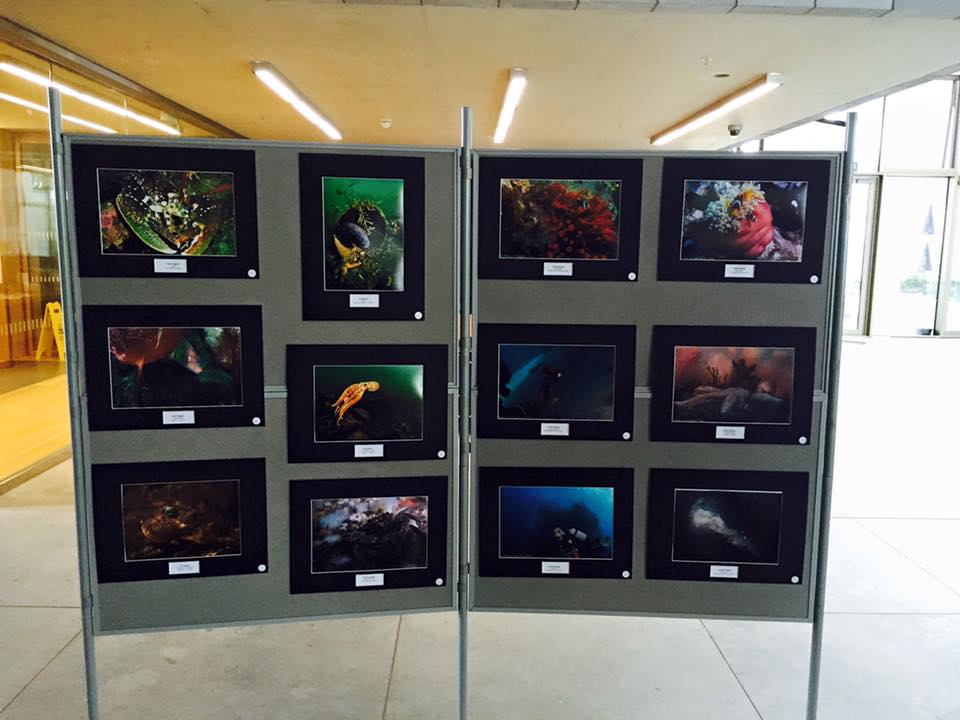 Again, there are now two categories of pictures for the exhibition:
Compact cameras: Aspect ratio 4:3
SLR cameras: Aspect ratio 3:2
Keeping previous year's innovation, will also cut the mounts to fit Ikea frames (Ikea item No. 101.325.28) which still cost only €7, so you can get print & mount & frame for only €17. This is unbeatable. Check it out…
http://www.ikea.com/ie/en/catalog/products/10132528/…
All entries must be at least partly underwater, no topside photos. Photos may be from Irish waters or any other international location, just take them underwater. Entrants can be snorkelers, free-divers, scuba divers, just get that camera underwater.
The general conditions for entry, both SLR and compact cameras are as follows…
We can accept landscape or portrait orientation.
Submit images as high-resolution JPEG only.
We are having plain black mounts made up to display the photographs. If you give us photographs formatted to A4 (which is similar but different) they will not be accepted.
No text such as copyright printed on entries.
Leave 3mm all-round the subject to accommodate the mount. That means not bringing that shark or dolphin right to the edge of the image, leave a little water/sky along the edges. The opening of the mount is smaller than the printed photograph, so we want to avoid cropping your image.
Pay €10 per image into PayPal account Derek.Bolton@Dell.com . Money collected will be used to offset the cost of the printing and mounting of photographs and contribute the cost of putting on the exhibition and our new stands. It is organized on a voluntary basis and nobody gets paid for it. If you do not have PayPal, then please sign up. In extreme cases, contact me directly by email.
Send an email with your attached photographs and PayPal payment confirmation to diveireland.uwp.expo@gmail.comThat way I know what payment belongs to which photograph. Photographs submitted without the PayPal confirmation will be rejected. Maximum size of each email is 25MB. Please Do Not send your photographs to email Derek.Bolton@Dell.com, this is for paypall payment only !!!
In the email also state the following

Short title for the photograph (we reserve the right to edit this, so it fits the mount).
SLR or compact camera
Make and model of camera
ISO
aperture,
shutter-speed,
housing,
strobes,
lens,
dive site.
Give permission to us to use your photographs to promote the exhibition.

I also need your name and snail-mailing address.
Optional information is your CFT/PADI/etc. number and club name.
Some important rules
You must be a member of the CFT Underwater Photography group on Facebook.
You must be the author of the photograph and own the copyright which you will retain.
You must give us permission to use your photographs to promote the exhibition (newspapers, fliers, venue publicity etc, etc)
Photographs must not have been entered in previous CFT Underwater Photography Facebook Group exhibitions but may have been entered in competitions, exhibitions or may have been published elsewhere.
Deadline for submission is 18:00pm 07th February.
The organisers reserve the right to choose which photographs to exhibit.
All entries must be highest quality JPEG format.
Maximum email attachment size is 25MB. If your combined entries are larger than 25 MB, send them one by one with no single file larger than 25MB. Please remember that if you have other attachments, logos etc., they will be included in the 25MB.
To enter your SLR photographs you must pay attention to the following.
• Ensure that your photographs are printable at 12" by 8", not A4. That means that the aspect ratio is 3:2.
To enter your Compact Camera photographs you must pay attention to the following.
• Ensure that your photographs are printable at 10.6" by 8", not A4. That means that the aspect ratio is 4:3.We intend to tour the exhibition after the long lockdowns preventing past tours.This will only happen if you guys get involved.
The exhibition has been Past Exhibit at:
Dive Ireland March, Abbey Court Hotel Nenagh
Wexford County Council
Kilmore Quay Seafood Festival, Wexford
Science Week, Sligo Institute of Technology
Dublin City University, launch of The Water Institute, research institute based in DCU
Dun Laoighre, Co Dublin, The LexIcon Library
We want members/participants/exhibitors to take the exhibition to their own part of the country, to a local swimming pool, sports centre, community centre, local festival, just about any community-based location or event you can get. The added bonus for you is that you can use it to recruit for your local club and to promote the CFT Underwater Photography Facebook Group. Dive centres are also welcomed to host the exhibition; we welcome all opportunities to promote underwater photography and scuba diving.After the conference and when the touring is over you can collect your mounted pictures at Dive Ireland the following year or send CFT headquarters a stamped addressed envelope large enough to accommodate the photograph in its mount. Alternatively, you may arrange to have the photographs collected from the office by appointment.
2019/2020 entrants can collect their pictures at Dive Ireland 2022. All uncollected photographs will be sent to CFT headquarters for a maximum of one month, after which the organisers will dispose of the photographs as we see fit. Conns Cameras, Dublin, will again do the printing. The printing facilities are amongst the best in the country, colour calibrated and professional quality prints, not just the normal holiday-snap quality ink-jet printing, they are silver halide long life prints. The mounts are prepared by Framing Fantastic who have cut our mounts over the past three years.This is an opportunity therefore to get high quality professional prints, and mounted too, at a fraction of the normal cost, and to get your photographs onto the national stage. I would remind you that photographs from the exhibition have appeared over the past four years in the Irish Times newspaper.
Paypall Payment Account- Derek.Bolton@Dell.com
Email to attach photographs and send – diveireland.uwp.expo@gmail.com