Speakers
The 2023 speaker schedule is now full! We have some familiar faces along with some brand new content.
(Let us know if you're interested in speaking at the 2024 event.)
Dive Ireland Expo Speaker Schedule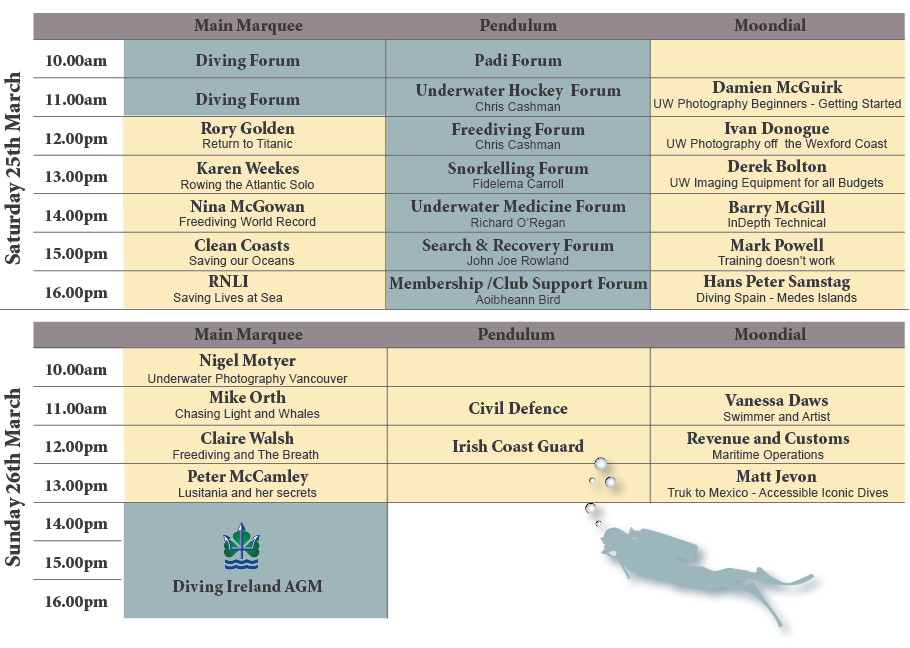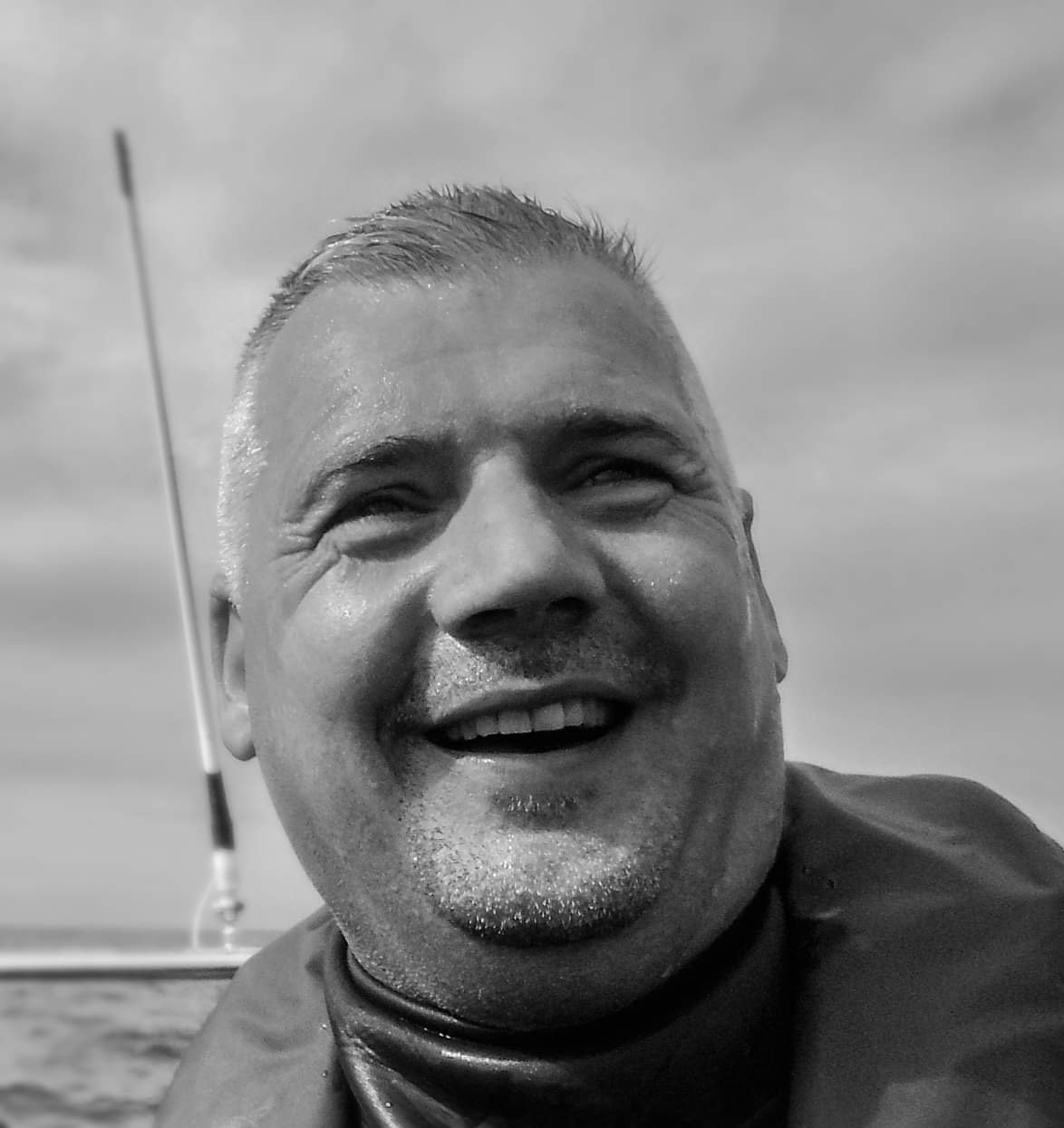 Derek Bolton
Derek's path to UW-camera work started small with a Nikon Coolpix 3MP and then in 2010 , his first DSLR – a Nikon D90 with an Ikelite housing. Derek learned quite quickly that using manual settings are not the same beast. Expert advice from Ocean-Addicts Graham, with courses by John Collins allowed progress. Derek currently uses a Nikon D500 DSLR a while also incorporating the Compact Nikon W300 into his portfolio including video work with a GoPro.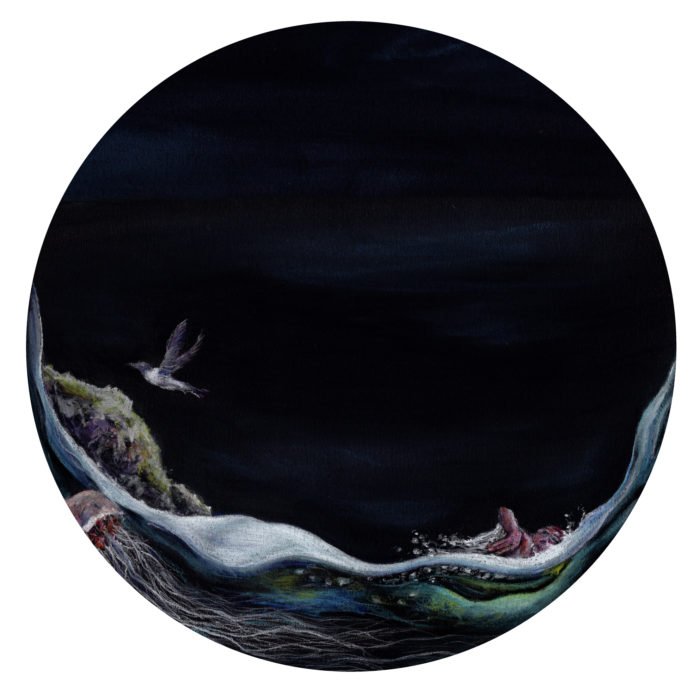 Vanessa Daws
Vanessa Daws is a long distance swimmer and visual artist.
Vanessa's art practice explores place through swimming. Swimming as the research, the creative process and the final live art events. 'Place' being the watery space that is navigated and swam through, and the social space created by this shared activity. Vanessa uses film, sound, drawing, sculpture and performance and works with people in different disciplines all connected through a particular body of water.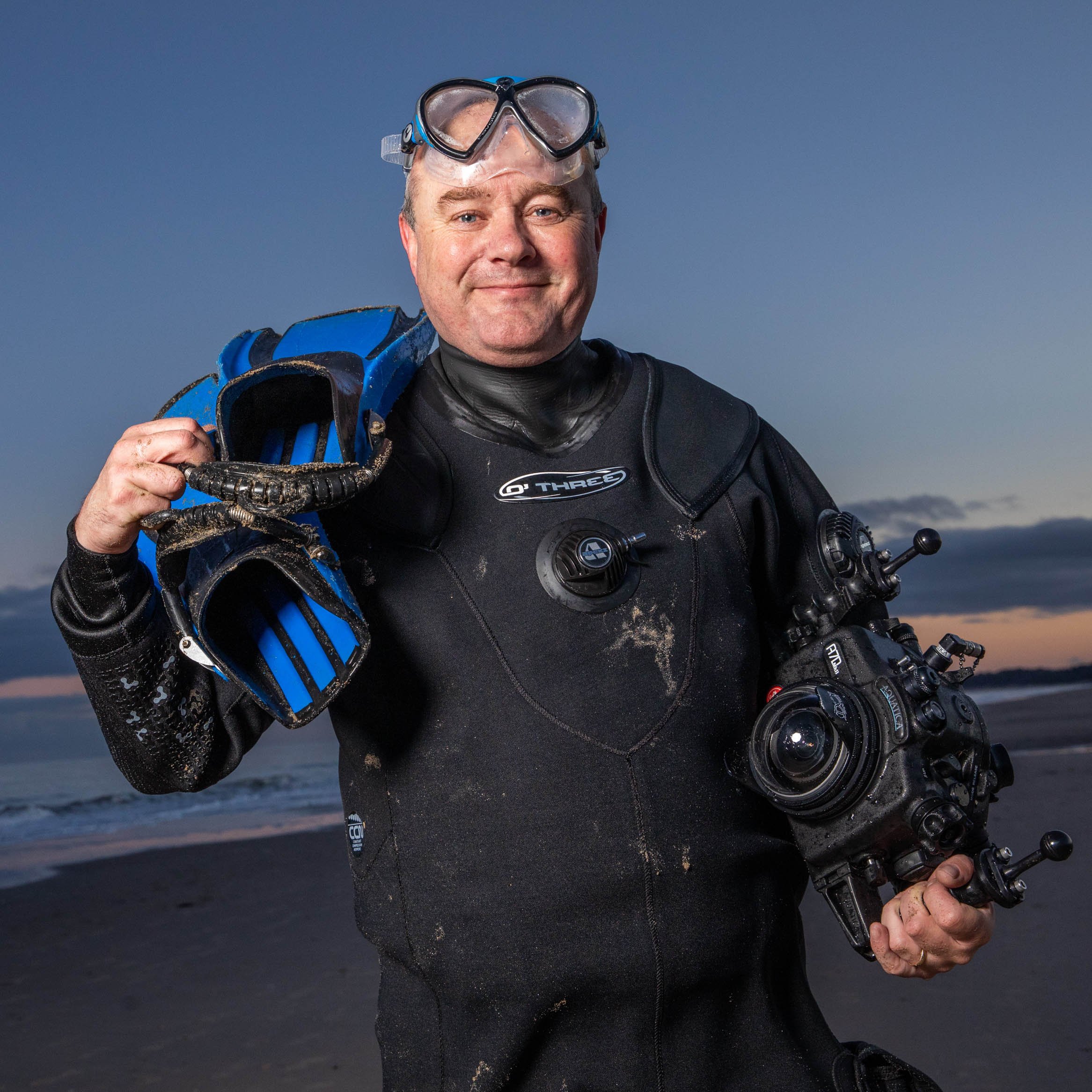 Ivan Donoghue
Underwater Photography
Living in a coastal county of Ireland called Wexford it was with Wexford Sub Aqua Club that Ivan learned to dive in 1990.  In 1996 he bought his first small housing for a disposable camera, then moved up through a Nikonos V, several compact digital cameras and now shoots with a Canon 7Dii DSLR in an Aquatica housing. Over the years Ivan has had modest success in some of the underwater competitions, most recently winning the 2021 Love Your Coast Photographer of the Year.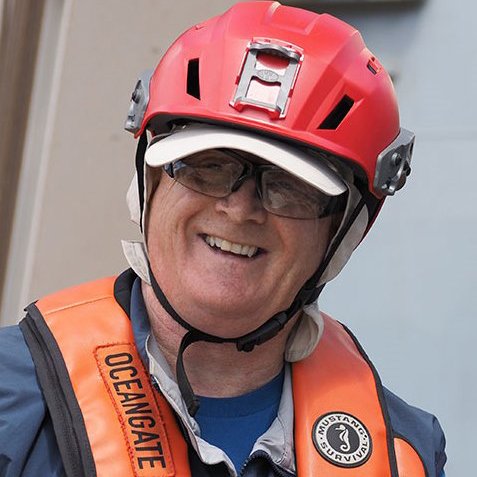 Rory Golden
Flagship Scuba
Return to the Titanic
Rory will discuss his paper, "Documenting the Disintegration," looking at the Titanic, illuminating how shipwreck sites even in the deepest parts of the ocean are disintegrating and need to be documented while we are still able. Rory's personal experience of visiting the wreck on a number of occasions and his emotional journey is inspiring.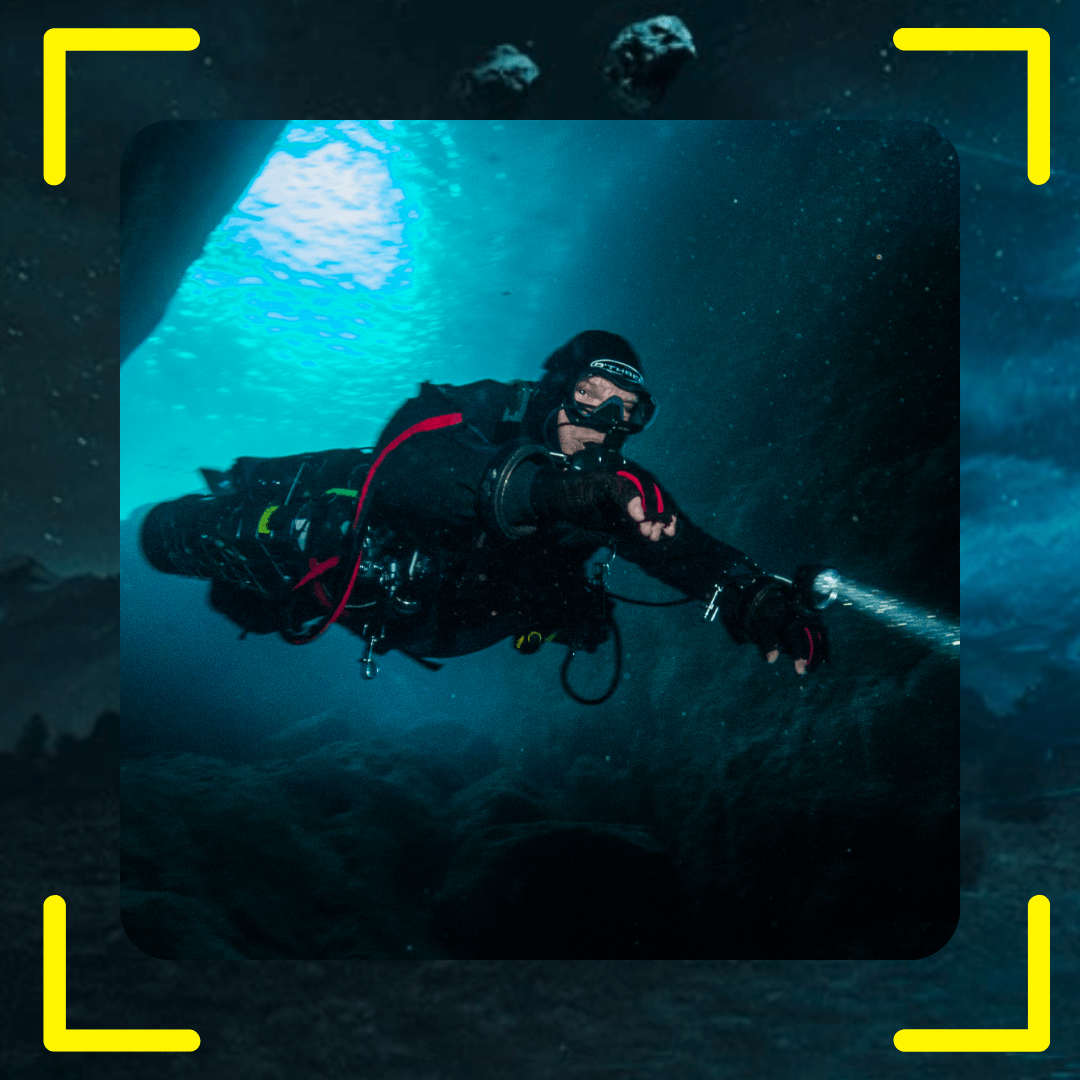 Matt Jevon
South West Technical
Technical Diving in Ireland
Matt Jevon, M.Sc. F.IoD is a Full Expedition (beyond 100m) level Trimix and Cave instructor on both Open Circuit and Rebreathers with TDI, PADI and ANDI. He is also the JJ-CCR and Divesoft Liberty Sidemount instructor and dealer for Ireland. Matt's personal diving has included cave exploration in the Philippines, wreck projects in Croatia and Ireland as well as being one of the inaugural dirty dozen in Truk!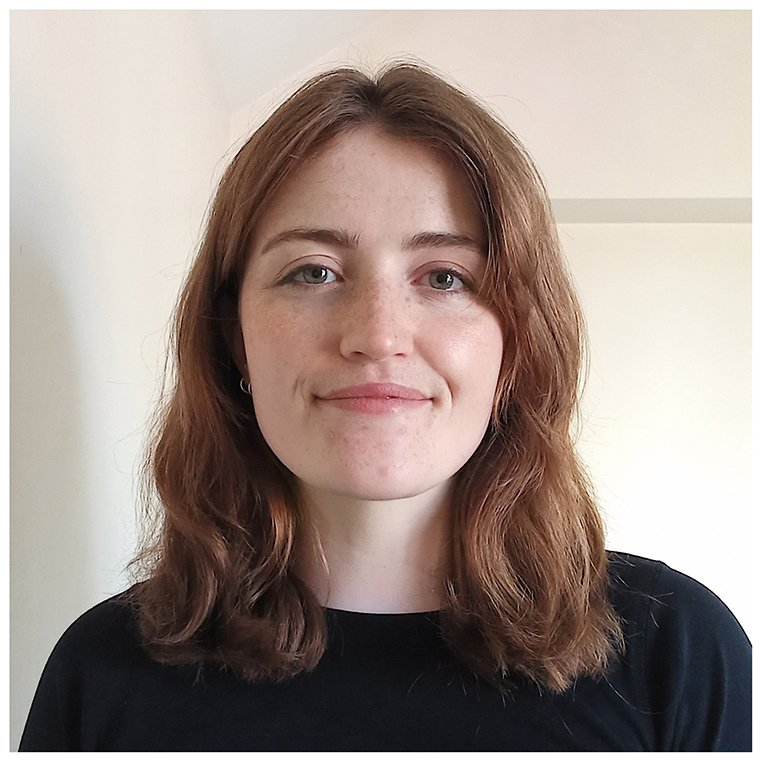 Áine Lawless
Clean Coasts
Saving Our Oceans
For the past 20 years, Clean Coasts has grown from strength to strength and now includes two main national clean-up drives, as well as other initiatives, including the Green Coast Award, the Love Your Coast Photography competition, the Clean Coasts Roadshows for coastal communities and the Ocean Hero Awards. All these initiatives are aimed at celebrating the beauty of our coast and the efforts of our volunteers across all of Ireland.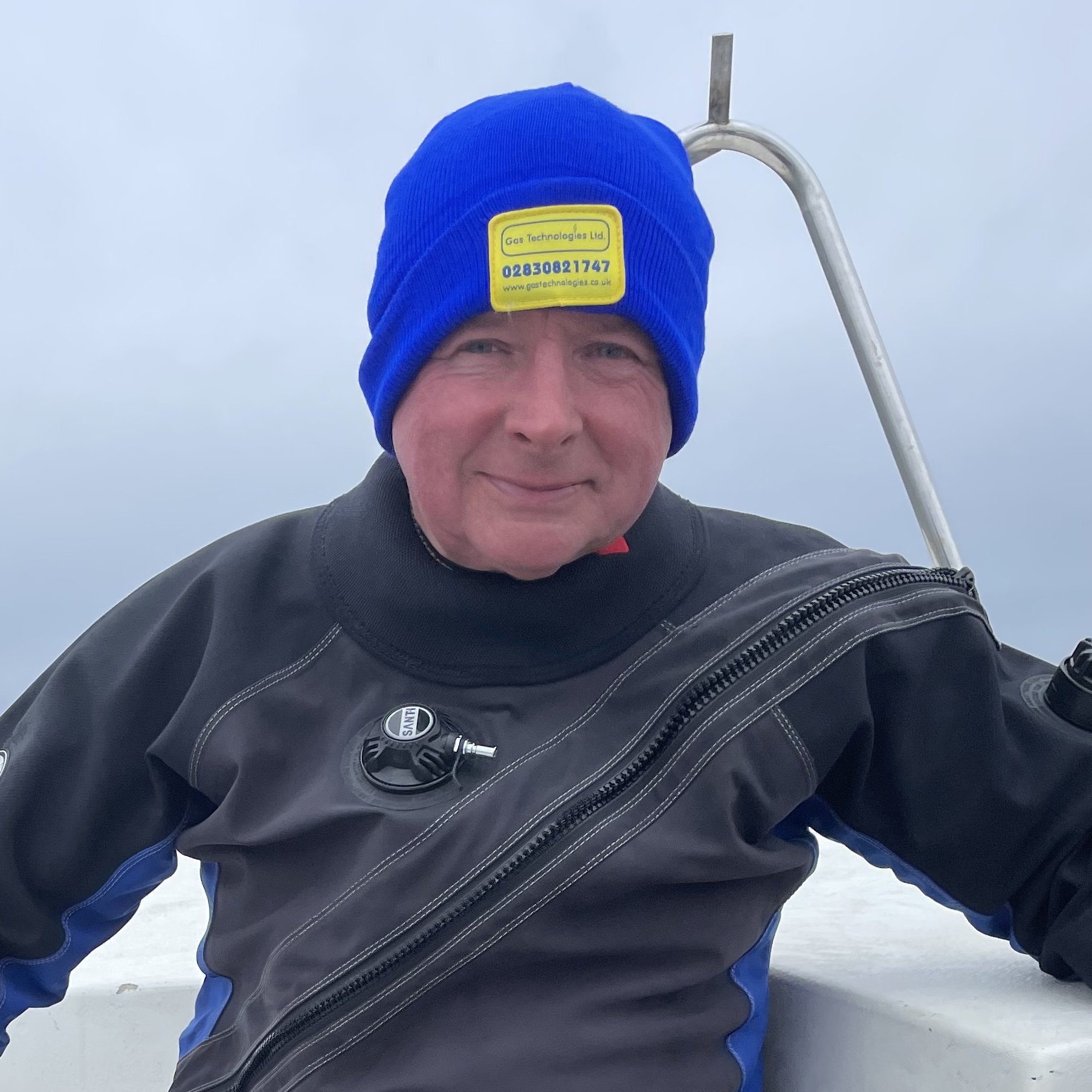 Peter McCamley
Gas Technologies Ltd
Every year since 2017, Peter has returned to the Lusitania with the same core team of investigative divers as well as other divers from all around the world, helping to build up an unparalleled amount of data in relation to the state of the wreck. All of this information has been put into a book written by Belgium Lusitanian diver and author of several wreck diving books, Vic Verlinden. Vic will be present at the talk with his book which can be obtained at the show.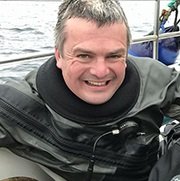 Barry McGill
Barry McGill is an Irish based deep wreck photographer and CCR trimix instructor trainer with his company Indepth Technical Diving. His main area of focus is exploration of deep water shipwrecks around the Irish coastline and he has been fortunate enough to discover and explore many significant previously undiscovered shipwrecks. Barry has been part of many international television documentaries and his images have appeared numerous books.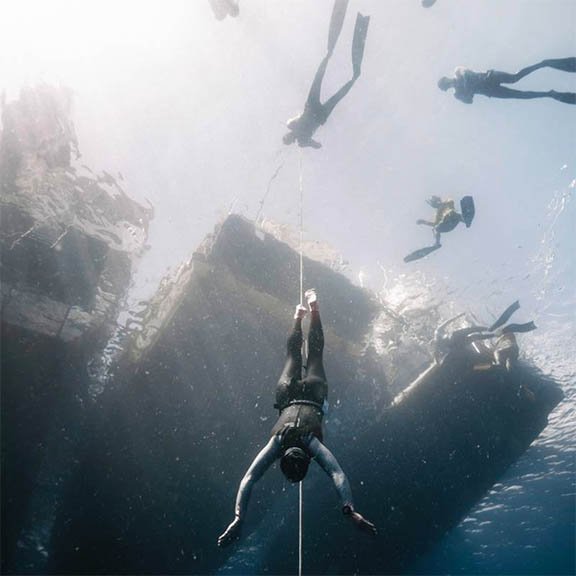 Nina McGowan
Freediving World Record!
"When my coach suggested last year that a World Record was within my reach, I thought it was a crazy idea. But because the sea is both my sanctuary and my playground, anything is possible. The  limitations of the land do not apply here."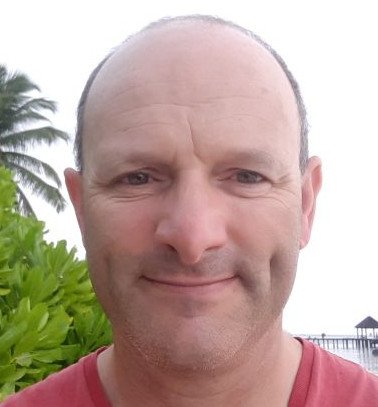 Damien McGuirk
Getting Started in Underwater Photography
Diving since 1991, Damien McGuirk first took a camera underwater with him in 2004, and has been doing this (more or less) ever since. Damien's talk for Dive Ireland 2023  is for scuba divers, snorkelers and free divers alike,  who are thinking of taking their first steps into making pictures underwater.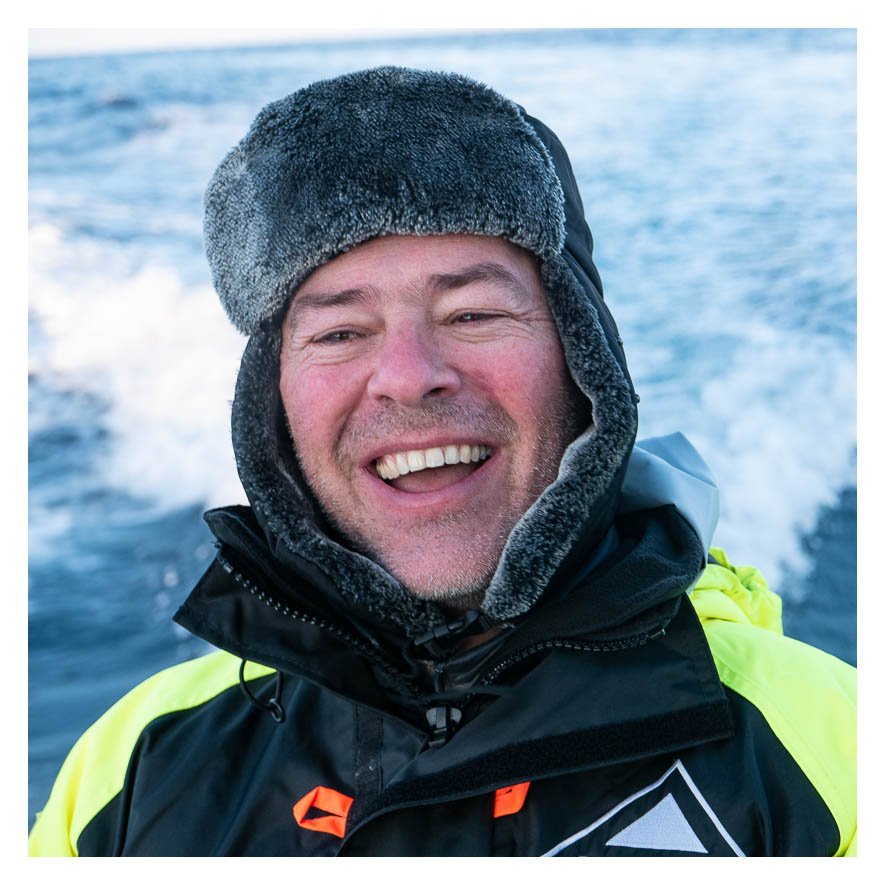 Nigel Motyer
Nigel has been taking pictures underwater since he started diving back in the 80's. Never happier than when he's underwater with a camera Nigel's photography has been widely published in many books and magazines over the years. Nigel last presented at the Dive show just before the pandemic and so this time he will show you what he's been up to since lockdown ended, with his most recent trips to Vancouver and Indonesia in the last few months likely to feature.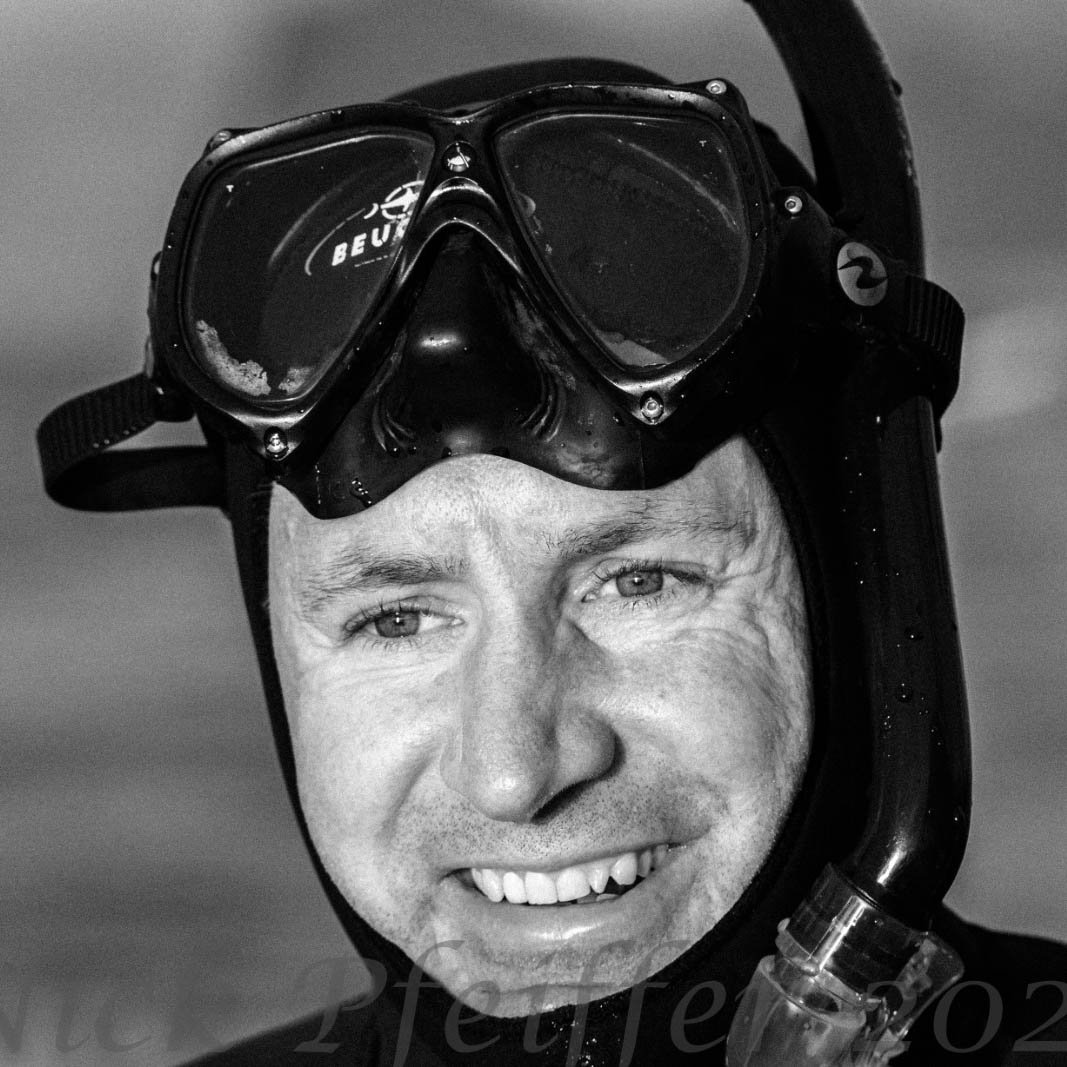 Mike Orth
Chasing Light & Whales in Norway 2022
Mike got the chance to go back to Norway a second time to try and better his shots from the 2021 trip. He will share the latest images from Norway and some tips and tricks on underwater photography from what he learned on both visits.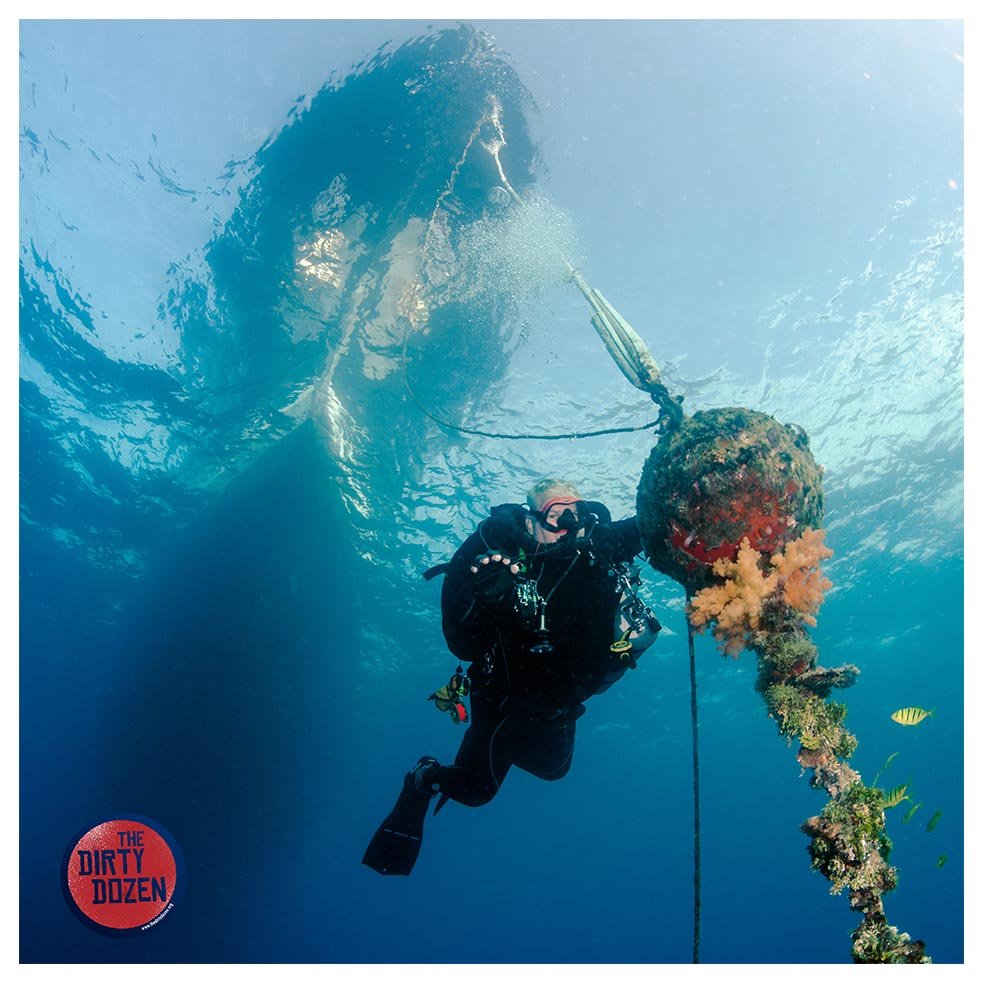 Mark Powell
Mark had his first experience of diving at the age of 10 when he did a try-a-dive in a local pool. He was hooked from that point onwards. He learnt to dive in 1987 and has been diving ever since. He has dived in the Red Sea, Costa Rica, Sri Lanka, California, Gulf of Mexico, Middle East, Truuk Lagoon, Caribbean and the Mediterranean. However he is most at home in the waters around the UK where there is some of the best wreck diving in the world.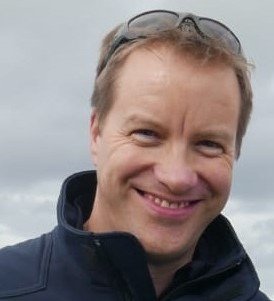 Andrew Ryan
Revenue Commissioners
Revenue at the Frontier
The presentation will encompass the work of Revenue Customs at the frontier and the Customs Drugs Watch programme with a specific emphasis on the diving community. The presentation will also cover Customs role as the Receiver of Wreck, our Revenue Customs Cutters, drug smuggling, parasitic devices on vessels, risk indicators to look out for and how to report any suspicious activity to Revenue Customs.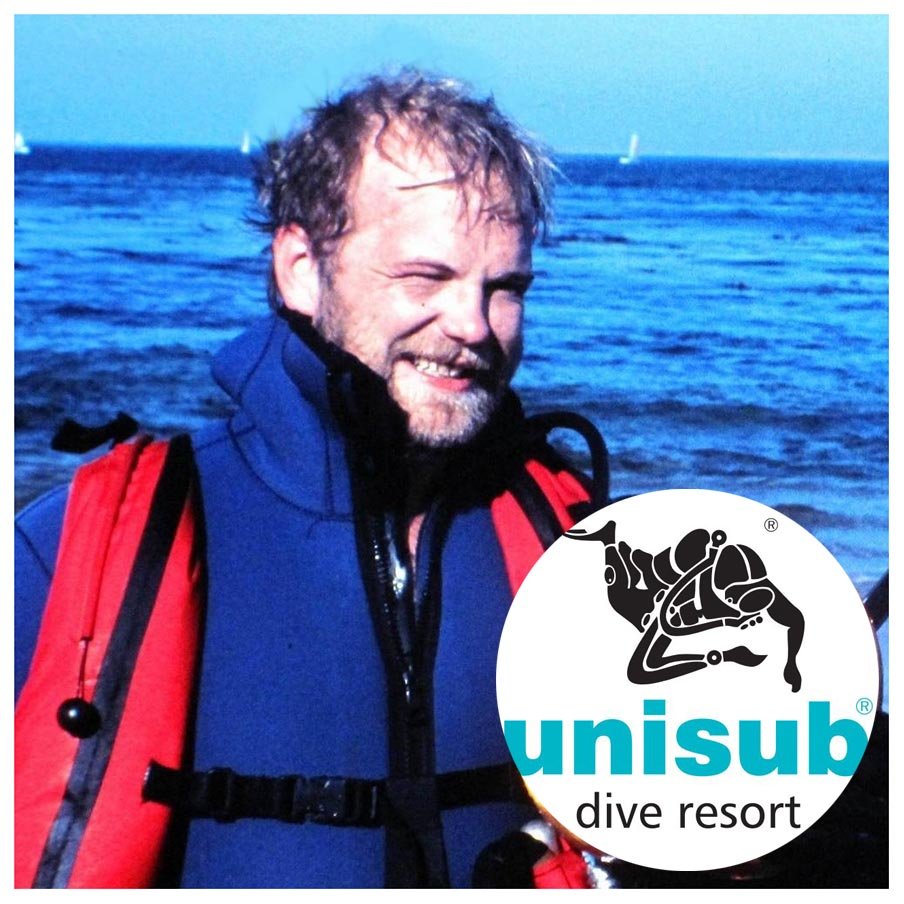 Hans Peter Samstag
Unisub Dive Resort
His passion for SCUBA and diving in Medas Islands started 40 years ago. As Instructor at aquanaut in Germany he went there with many divers to enjoy the area. Hans will speak about the development of the SCUBA tourism, and the MEDAS Islands protected Natural Park. The pioneer of this days Antony "Tony" Patrick Murray started the 1st Dive center UNISUB in 1965. Hans lately moved to L'Estartit and will talk about his 40 years of experience, diving at Medas Islands and surrounding area.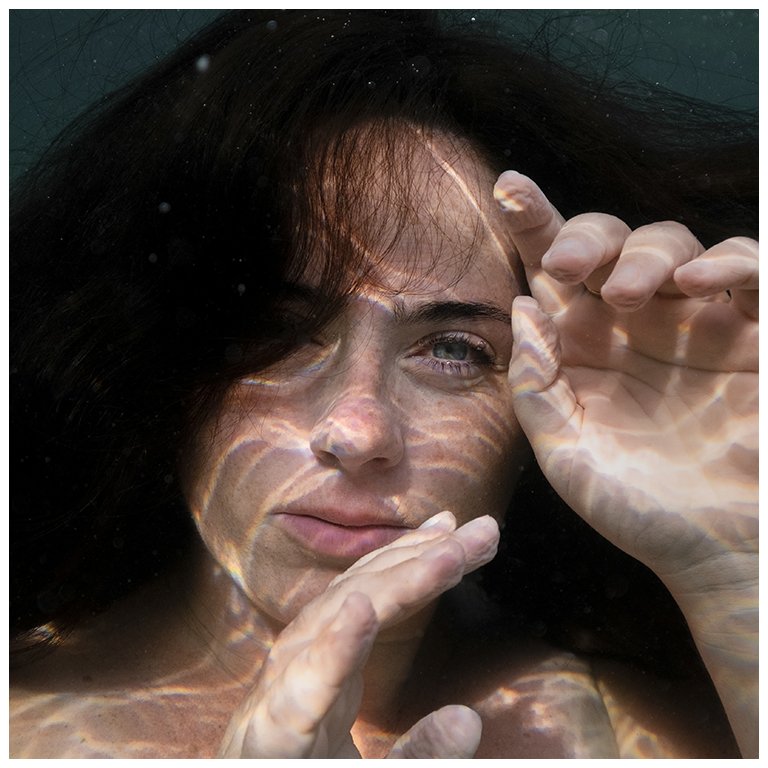 Claire Walsh
Free Diver
When she's not holding her breath underwater, Claire is reading, teaching and talking about breath and what it can do for our body, mind and voice on land. Theatre, puppets, music and singing, coupled with a grá for the sea, have served as perfect playgrounds to explore the possibilities and potential of breath in its many creative forms.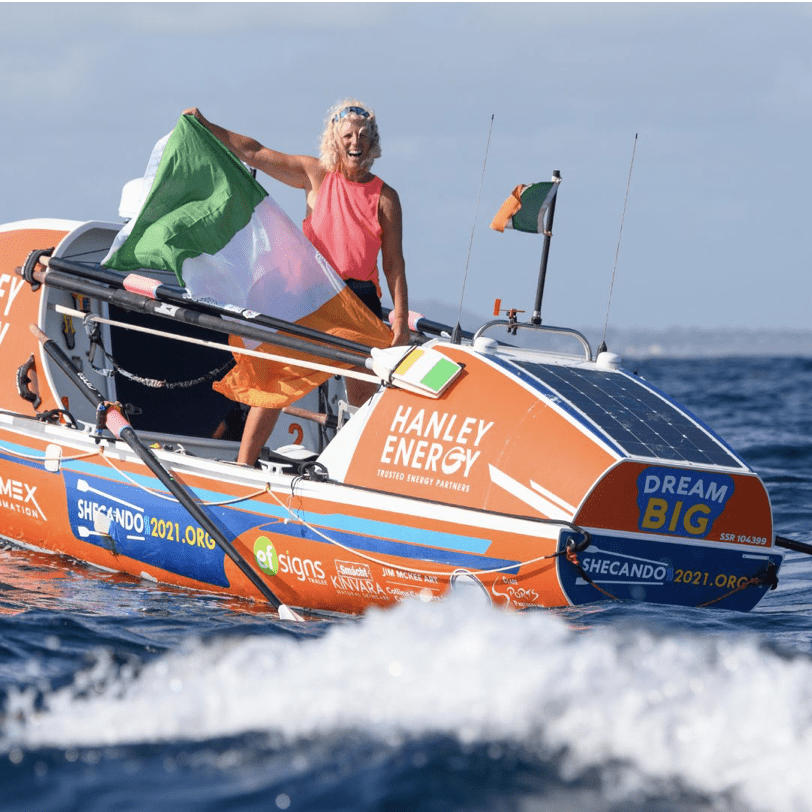 Dr. Karen Weekes
Solo Rowing the Atlantic
In February 2022, Dr. Karen Weekes became the first Irish female (and the 20th female world wide) to successfully row 3,000 miles solo and unsupported across any ocean. In this presentation Karen will share some of the highs and lows, plus some of the specific effective head-games she employed to complete this row across the Atlantic, reaching Barbados after 80 days alone at sea.